Citrus for Trustees
Citrus is governed by a Trustee Board consisting of an independent chairman, executive trustee, four employer nominated trustees and four member nominated trustees. The Trustees have extensive experience in managing employer pension schemes and master trust arrangements.
Joining Citrus
We'll give you peace of mind throughout the joining process with a tried and tested approach, managed by experts.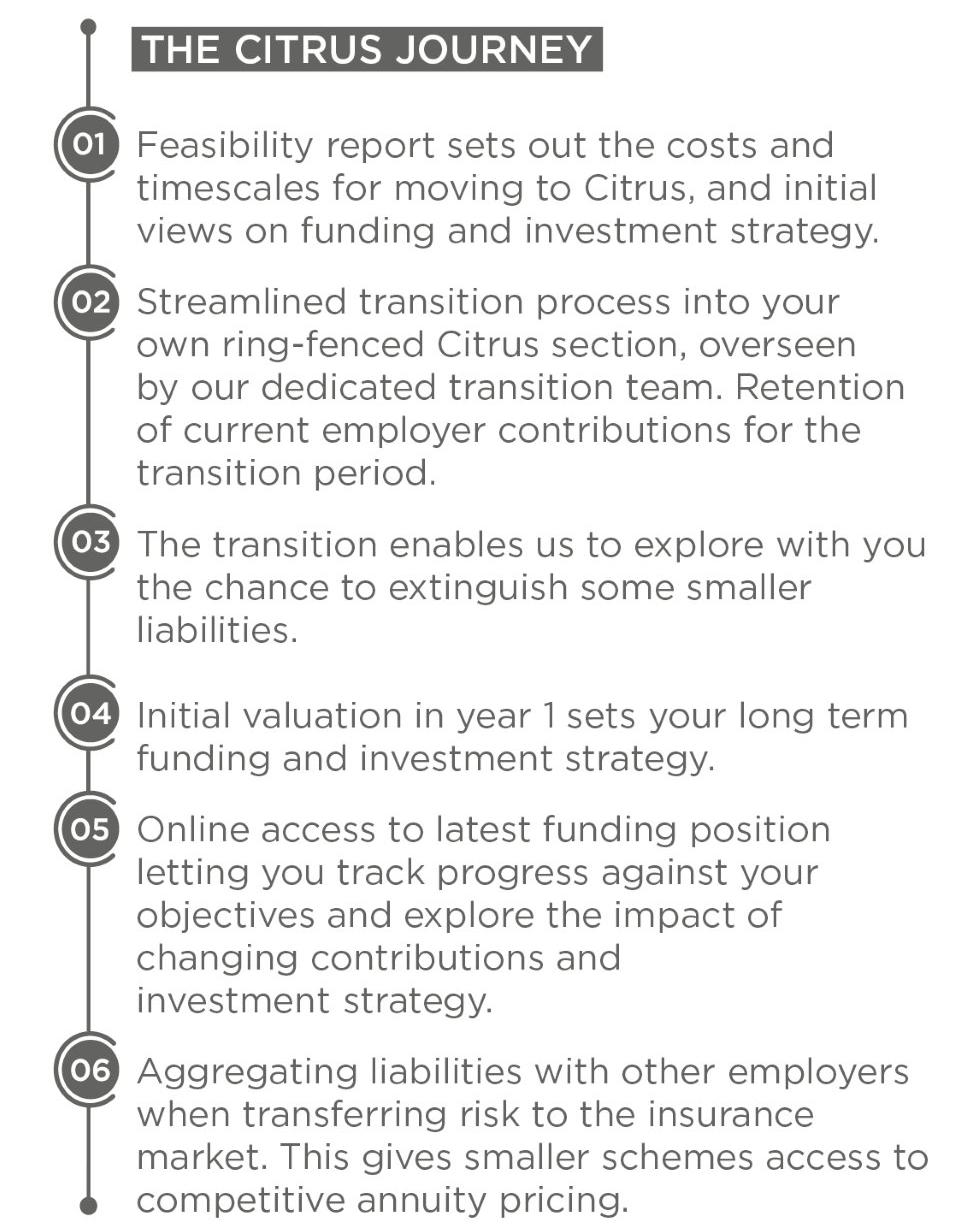 Employers joining Citrus can nominate a trustee to sit on the Citrus Trustee Board. This offers a great benefit in terms of retaining an element of existing scheme knowledge and control, although it's not a requirement.
Get in touch
If you are a Trustee want to know how Citrus is a safe pair of hand, fill in our contact form to get in touch, and one of our team will get back to you.
Get in touch